HBO Max's original Raised By Wolves marks as the biggest hit on the streamer to date, and now the series returned to film Raised By Wolves Season 2. Well, the show has already raised the stakes high, with its finale left us with plenty of questions. But, the recent news would indeed soothe your mind as the series not only decided to explore the open arcs but also the upcoming season would be thrilling than ever.
Raised By Wolves is a thrilling series that scan the human condition after the devastating war. However, the series also delves into suspenseful mysteries, thrilling action sequences, and amazing special effects. It follows two androids Father and Mother, who are assigned to guard the twelve frozen embryos in Kepler-22B to raise the human colony there. But soon, the duo entangles in severe problems leading only one child to survive.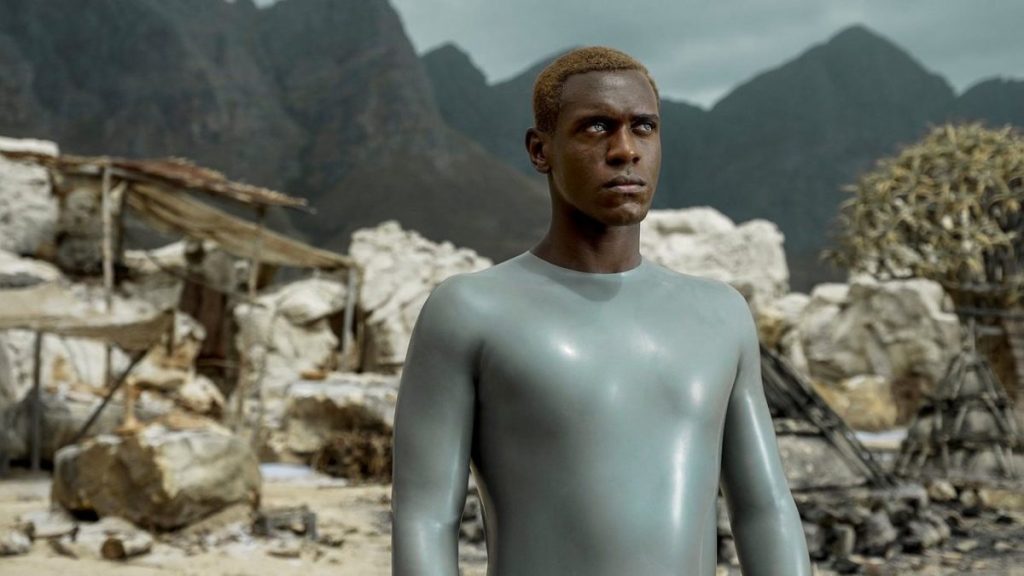 Fortunately, the network officially renewed Raised By Wolves Season 2 within a week of its first debut. Soon after the three episodes of debut season aired on HBO Max, the streamer called the series is the top-performing original on HBO Max since they launched the platform. Shortly in the next week, the series raised the viewership by 50%, so there's no surprise on the streamer's decision.
HBO Max Head Called It Artistry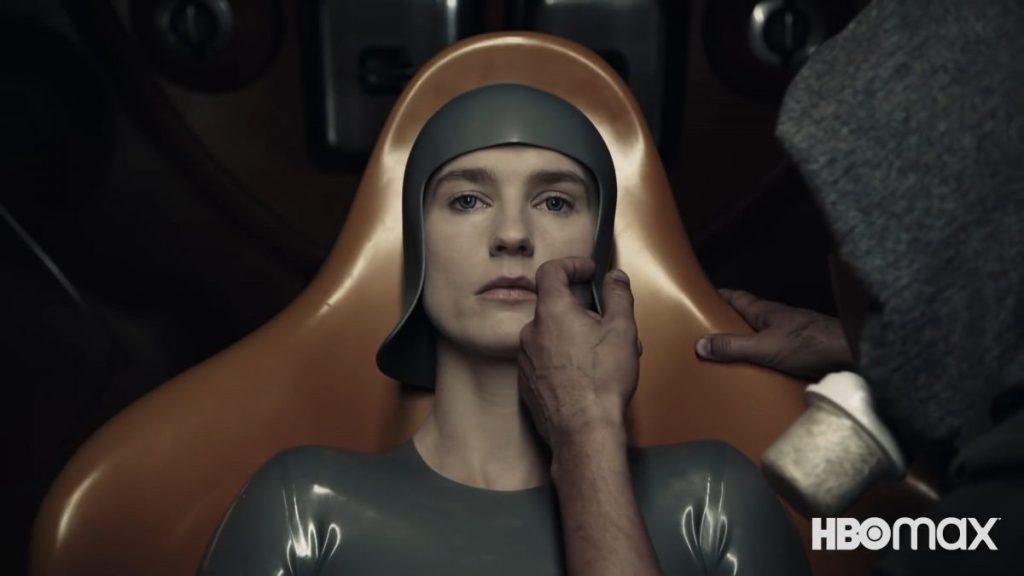 In an official release, HBO Max head Sarah Aubrey said: "When I think of Raised By Wolves, I think of artistry" in creating a fascinating storyline. She added the series has an artistry touch to the production design, cinematography, and special effects. Even the incredible cast and crew members' works beautifully crafted Ridley Scott's sci-fi and horror. While offering an immense craving for fans for more. Sarah added: "I can't wait to see what's in the store for the second season."
Raised By Wolves Season 2: Abubakar Salim Teased Production Updates
While we wondered when the second season would commence production, the series star Abubakar Salim provided us a much-needed update. Recently, Salim, who plays robotic keeper Father, shared on Twitter that filming has begun. He shared his snap along with his vanity room with a caption, "We're back!" The filming started in Cape Town, South Africa, in mid-March. Now we know the entire cast and crew members have returned. So, it won't take much time to land on our screen.
Raised By Wolves Season 2 Cast: Who Will Return?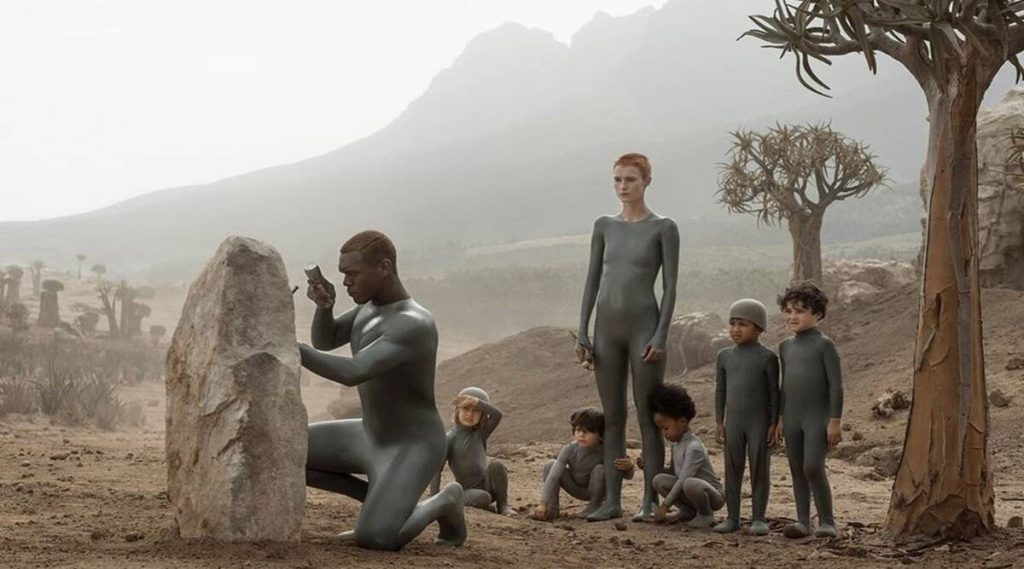 Of course, the core cast, Mother (Amanda Collin) and Father (Abubakar Salim) will be there to guard their children. Winta McGrath as Campion, Felix Jamieson as Paul, and Niamh Algar as Sue will also join. Ivy Wong as Vita with Ethan Hazzard as Hunter and Aasiya Shaha as Holly will join as well. Travis Fimmel as Marcus will be with Jordan Loughran as Tempest.
Raised By Wolves Season 2: When Will It Release?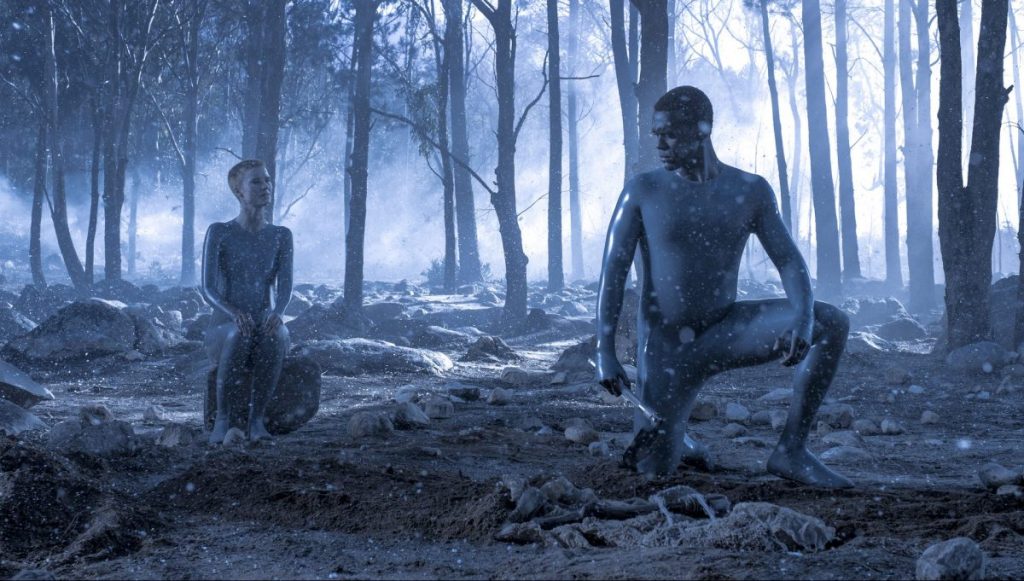 As of now, there's no official air date announced yet. But the series star Collin is hopeful that soon they would continue filming the third series. So, the chances are high that filming of the second season would wrap up in late summer. Thus, we can expect Raised By Wolves Season 2 would air later this year.