Call The Midwife is set to begin the eleventh season with the start of a new year. The Nonnatus House will reopen again when Call The Midwife Season 11 Episode 1 drops on BBC One. Lucile and Cyril finally had their grand holiday wedding on Christmas recently. And Dr. Turner pulled one out of the head and saved the marriage before getting called off.
The special episode also shared some bright light on May's birth events and her mother's addiction. So, what will happen when a new season of the show returns? Keep reading ahead to find out.
Call The Midwife Season 11 Episode 1 Precap: What Will Happen?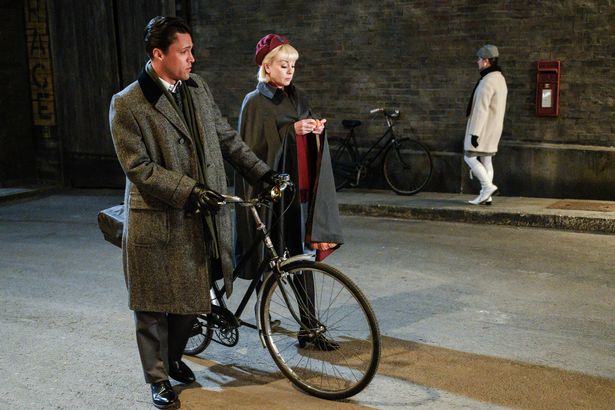 Fans can expect to see Matthew Aylward and Nurse Trixie Franklin spending more town together in season 11. Their bond is bound to evolve during the course of this season. She had been there to help Matthew's wife during childbirth. Trixie was also present when his wife passed away with Leukemia. Thus, she had been there with Matthew during his tough times, and they've become friends. Therefore, viewers will see them growing closer, and possibly a little romance may be on the cards.
Meanwhile, they can expect to witness Dr. Patrick Turner encountering some tragic situations in Call The Midwife Season 11 Episode 1. In the Christmas special, he came across a group of gangsters. Thus, the premiere episode might lay some groundwork for a potentially tricky situation building up for Dr. Turner. Also, Sister Frances will be seen in solitary confinement as she catches chickenpox. She will be off work and resting when the Nonnatus House reopens.
Christmas Special Recap!
The Christmas special was set to witness a graceful marriage between Lucille and Cyril. However, Lucille suffered from an eye injury during the hen party. She considered calling off the wedding. Luckily, Dr. Turner used the leaches to heal her wound, and the wedding commenced successfully.
Meanwhile, Dr. Turner attended a house call which led him to a group of gangsters. The wife of one of the men was pregnant and had complications due to heroin addiction. Turner and the midwives successfully delivered the baby and noticed the infant showing signs of addiction. Moreover, Mother Mildred revealed that May was born under similar circumstances in Hong Kong. Also, Sister Frances handled her first breach birth in the special episode of Call The Midwife Season 11.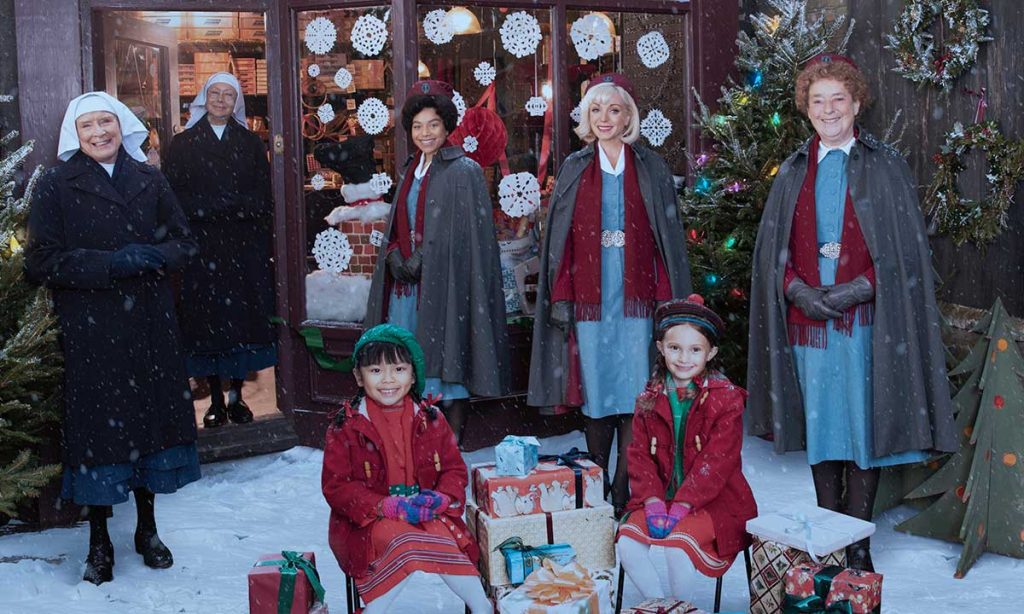 Call The Midwife Season 11 Episode 1: Premiere Date
The eleventh season kicked off with a Christmas special on December 2021. BBC One will air Call The Midwife Season 11 Episode 1 on January 2, 2022. The network will air a new episode weekly on Sundays at 8:00 p.m. ET. Moreover, fans can also stream the premiere episode on BBC iPlayer.