It seems like Gang-mu and Soo-ho will have to deal with a traitor in Snowdrop Ep 12. The ANSP will find out about their alliance after a person from the inside informs them. However, they are not sure who the mole is. Gang-mu will suspect Bun-ok and catch her while trying to contact the ANSP. But it could easily be someone else giving information to the ANSP. Hence, keep reading ahead to learn all the necessary details about ep 12. 
Snowdrop Ep 12 Preview: What Will Transpire?
Soo-ho and Gang-mu would try to flush out the mole, who told the ANSP about their alliance. Thus, the duo will try to find the mole in Snowdrop Ep 12. Moreover, it seems like Bun-ok will get caught trying to pass information to ANSP. Further, one of the employees, Ms. Oh, would go missing in the next episode. Thus, it will be tough for Soo-ho to find the mole as it could be anyone among the hostages.
Meanwhile, it seems like someone from the inside will take Director Eun at gunpoint. Moreover, Soo-ho will move to the next phase of their escape as they only have eight days to get out of there.
A Quick Recap!
In the previous episode, Soo-ho joined hands with Lee Gang-mu to expose the wrongdoings of both nations' governments. Meanwhile, Director Eun was stressed about arranging the large some of the money that Director Choi was demanding to five up his North Korean spies. Soo-ho, Gang-mu, and Ms. Pi put forth an escape plan while Bun-ok informed Gyeok-chan about Soo-ho's betrayal. Moreover, Soo-ho discovered that Director Choi gave the order to kill him.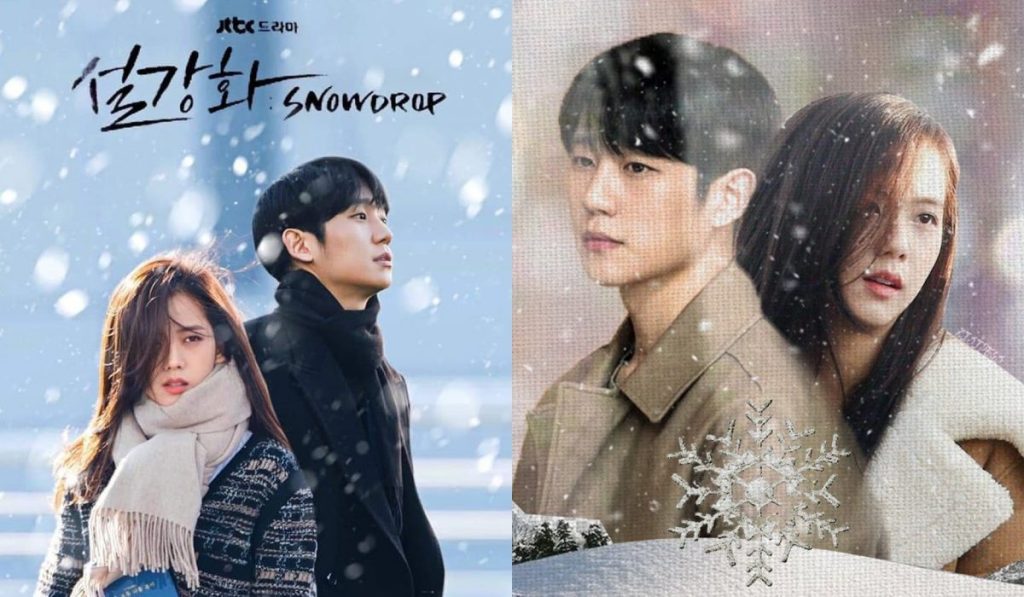 Soon after, Bun-ok dragged Young-ro with a gun on his head. She demanded Dr. Kang and Gyeok-chan's release. However, Ms. Pi stepped in and put her body on the line. Eventually, Bun-ok was unable to harm Young-ro as there were no bullets in the gun.
Meanwhile, Soo-ho explained to the hostages about the two ruling parties' conspiracy to benefit in the upcoming elections. Soo-ho and Gang-mu explained that the leaders did not care about any of their lives. They also allowed the hostages to move freely in the dorm and alerted them about the traps. The spies decided to expose the government's actions through media houses while Eun asked Chief Ahn to put the money together. 
Elsewhere, Soo-ho stumbled upon Young-o's diary. He read about Young-ro's feelings when she first met Soo-ho. Moreover, hang-mu and Soo-ho had another fight where Gang-mu told him about the assassination order but refused to tell him who gave it. After that. Young-ro comforted Soo-ho, and the two ended up kissing in Snowdrop Ep 11.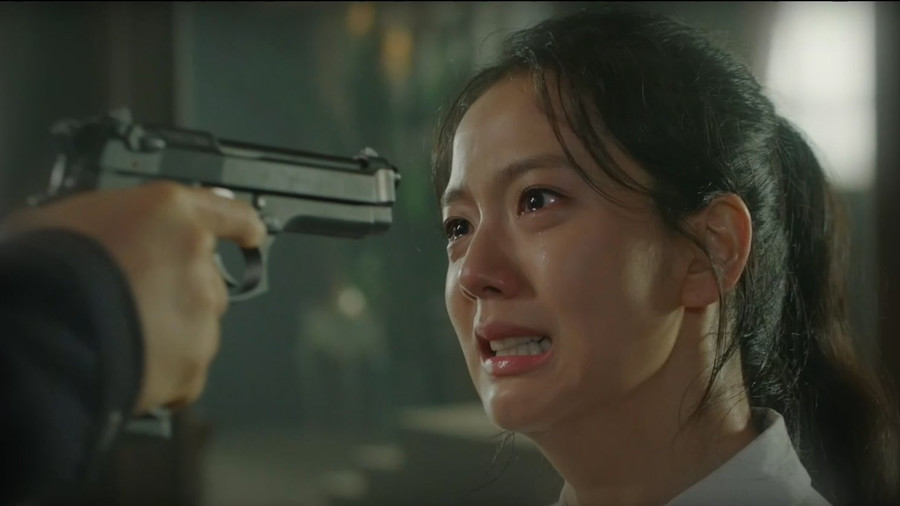 Snowdrop Ep 12: Airing Date
JTBC will air Snowdrop Ep 12 on January 22, 2022. The network airs a new episode weekly on Saturdays and Sundays at 10:30 P.m. KST.
Where To Stream The Upcoming Episode Online?
Viewers across the globe can stream the latest episode on Disney+ and Dramacool. Moreover, international fans on the west coast can stream the episode using a VPN on Disney+. So, don't skip ep 12 and keep returning for more exciting episode previews about your favorite K-dramas.