It looks like Nolan and Chen will try to recover a stolen helicopter in The Rookie Season 4 Episode 13. It turns out they will go after a teenager responsible for a series of robberies. Moreover, Harper and Throson will be tasked to defend a criminal in the upcoming episode. So, continue reading to know all the updates about episode 13.
The Rookie Season 4 Episode 13 Precap: What Will Happen?
The thirteenth episode of The Rookie Season 4 is titled "Fight or Flight." Nolan and Chen will be trying to track down a teenage thief. They will have to fulfill three quests in order to recover a stolen helicopter in the upcoming episode. Further, Officer Harper and Thorsen will be protecting a convicted cop killer after a riot breaks out in prison. Also, Briggs will try to create more problems for Nolan during his reign as the Union Ambassador.
A Quick Recap!
In the previous episode, Bradford and Lucy were at sea when his girlfriend called him. She informed him that a man with a severed arm had been washed out in the sea. Elsewhere, Angela and Wesley had a video conference with the Harvard preschool faculties. However, Wesley deliberately tried to jeopardize the interview because he did not want his son to go to a private school.
At the police station, everyone congratulated Nolan for becoming the Union Ambassador. The Union President, Landon Briggs, also wished him. But he was not too happy about his win and wanted Nolan to focus on his police pals first before getting into the community service program.
Further, in The Rookie Season 4 Episode 12, Sergeant Gray teamed up with a Roman official named Romeo to arrest a refugee who came to the city with precious diamonds. The man found at sea worked in a technology company. Angela went to talk to the chief executive. She realized that a former employee named Chester Frey would have cut the man's arm to access the company's research facility.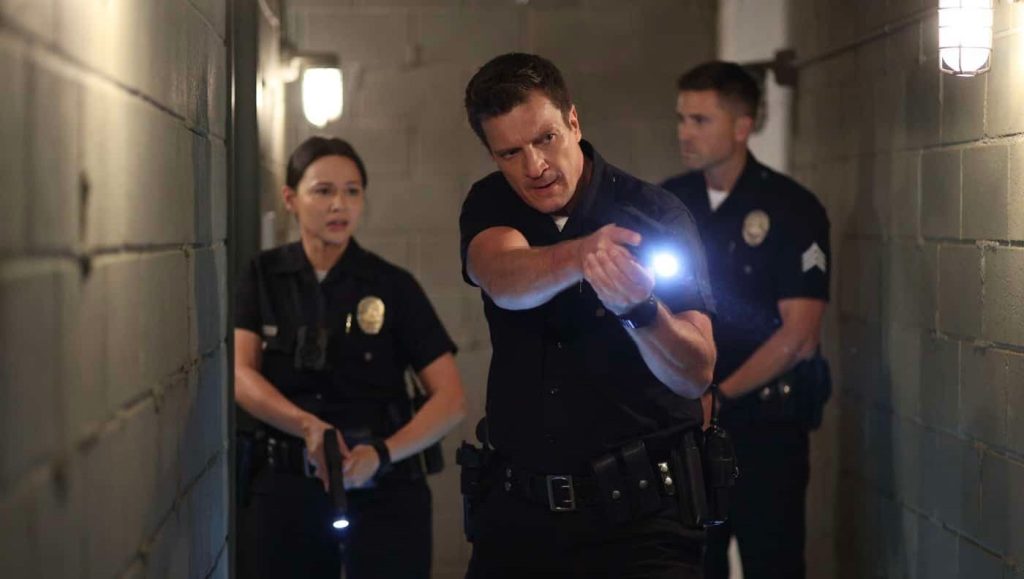 Then, the team raided Chester's house and found several more severed arms and legs. Elsewhere, Romeo and Gray tacked the fugitive named Kai Zullo, and Romeo fired at him. The man fled away, but Gray grew suspicious of Romeo's intentions. Gray asked Nolan to play Kai's voice recordings to deceive Romeo while Lucy and Bradford had an awkward situation on a double date. Romeo fell right into the trap and shot at the voice.
Eventually, Nolan and Gary arrested him for trying to cover up his dirty reputation. Lucy caught Chester stealing another arm. Bradford and Lucy made things right with his partner. Wesley talks to the private school's principal to get Jack in. Angela told him she had no problem with Jack going to the public school. Unfortunately, Nolan had a bad encounter with Briggs, who threatened to destroy Nolan's career by promoting a social program to a female counselor in The Rookie Season 4 Episode 12.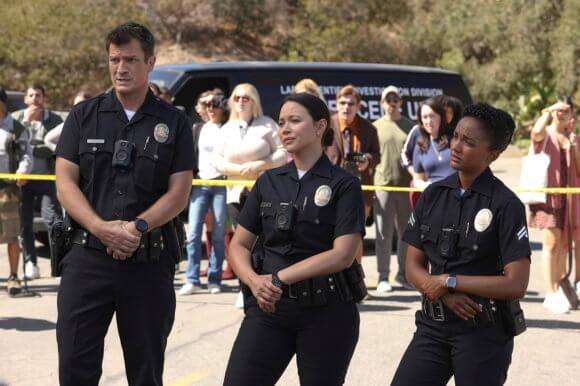 The Rookie Season 4 Episode 13: Airing Date
ABC will broadcast The Rookie Season 4 Episode 13 on January 30, 2022. The network airs a new episode weekly on Sundays at 10:00 p.m. ET. And, each episode of the current season will have about 45 minutes of estimated runtime.
Where To Stream The Upcoming Episode Online?
If you miss ABC's broadcast, you can stream the latest episode on the network's official website and the ABC app. Moreover, the fourth season is also available on Fubo TV, DirecTV, YouTube TV, and Xfinity. So, don't miss out on episode 13, and keep coming back for more thrilling episode previews.