The adult animation genre has been some really great shows in the past few years. One of the most popular adult animated shows around is Amazon Prime' Invincible. The first season of the series completed its run in April 2021. And fans have been on the edge of their seats waiting for Invincible Season 2 after the bittersweet ending of the first season. But when is Invincible Season 2 is coming? Well, here is what we know about it.
Steven Yeun Provides Update About Invincible Season 2!
Korean American star Steven Yeun lends his voice to the titular character in the hit Amazon Prime animated series Invincible. The actor recently did an interview with the website Collider. In the interview, Steven talked about the upcoming Invincible Season 2. He stated that the forthcoming season would be even better than the first season. Steven went on to call the second season "bonkers".
He further stated, "We haven't started [the production]. I know we're starting at some point soon. I've talked to Robert, here and there. He's super excited about it[Invincible Season 2]. He thinks Invincible Season 2 is gonna be even better than Season 1, which I have no doubt about. If you go to his source material, Invincible is an incredible comic and just thinking about how much story hasn't been told from that run, it's gonna be bonkers. So I'm really excited about it."
The voice cast of Amazon Prime's Invincible features Steven Yeun as Mark Grayson. While his father, Nolan Grayson, is voiced by J.K. Simmons. Sandra Oh has dubbed the character Debbi Grayson. Other voice casts of Invincible include Khary Payton as Black Samson, Gillian Jacobs as Samantha Eve, Grey Griffin as Shrinking Rae, Walton Goggins as Cecil Stedman.
Will Cecil Be The Main Villain In Invincible Season 2?
The head of GDA, Cecil Stedman, has been an ally for Mark Greyson, Aka Invincible in the first season of the series. Cecil was the one who tried to save Mark from Nolan's wrath in the season finale. Cecil sent Sinclair's humanoid robots to fight Omniman, which bought Mark some time. However, some fans are speculating that all this may change in Invincible Season 2.
Being the leader of the Global Defense Agency, Cecil's only goal is the protection of Earth against all threats, no matter the cost. He is willing to compromise on his moral compass, as seen in the first season as he took DA Sinclair's help and even used a hell demon for his purpose. 
Cecil got rid of Damien Darkblood before he could reveal Omni-Man is the one behind the murder of Guardians of the Globe. Now that Cecil no longer has Omni man as the mightiest superhero on Earth, there is a chance he may be skeptical of Invincible's loyalty towards planet Earth. Knowing what we know, Cecil, it is not hard to believe that he must have a contingency plan ready in case Mark Greyson decides to side with his father or go rogue.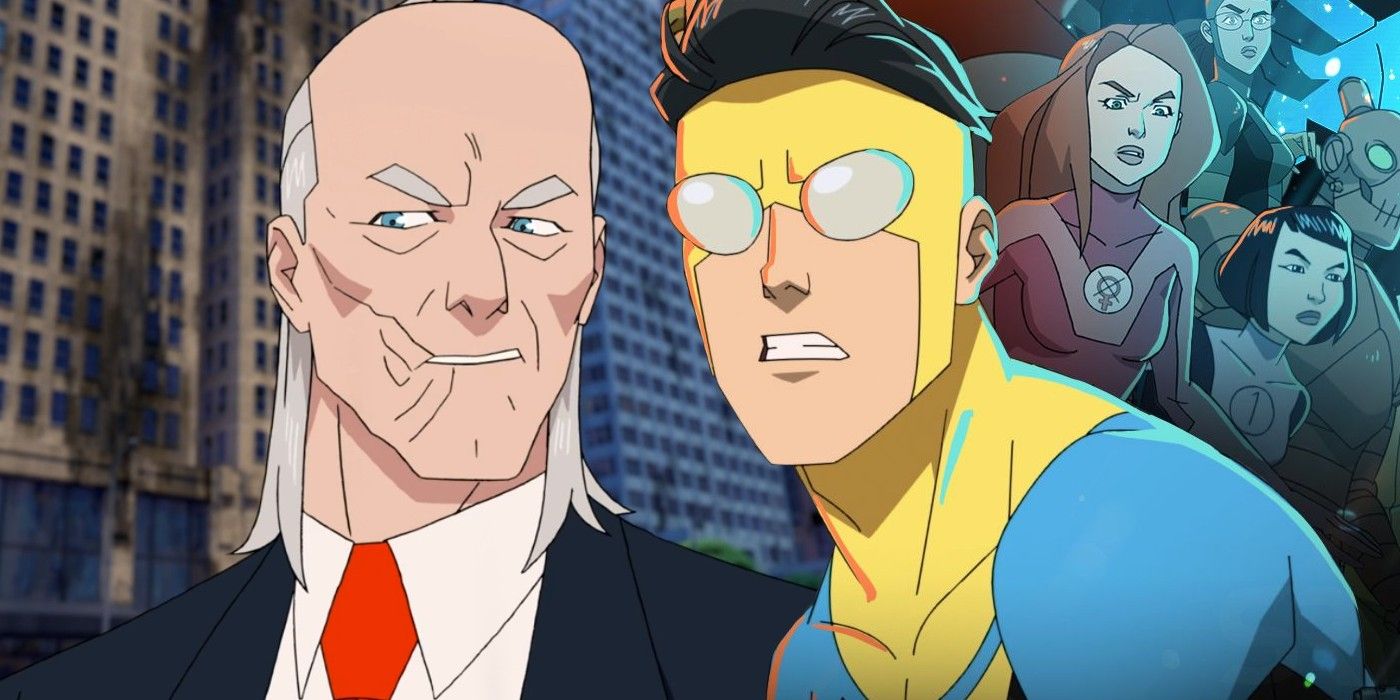 Many fans speculate that Cecil may turn into a villain in the upcoming season. At the end of the first season, Cecil and D.A. Sinclair were working together to create a cyborg army. Mark despises Sinclair because he experimented on his best friend William, that almost got him killed. Meanwhile, Mark does not know about the Cecil agreement with DA Sinclair. When Mark learns the truth, it is very likely that there might be some conflict between the two in Invincible Season 2.
Also Read Invincible Season 2: Will OmniMan Redeem Himself In The Upcoming Season? Know Release Date
Battle Beast's Future In Upcom ing Season?
Thokk, or popularly Battle Beast, is an alien warrior in the Invincible. Viewers first saw the lion-headed character in the fifth episode of the first season. When Invincible went after Machine Head, he called a group of fighters to fight Invincible and his allies, one of these combatants was Battle Beast. Later On, Thokk beats the absolute shit out of Mark and his friends in the episode. 
There was very limited screentime given to Battle Beasts. However, he is a much more significant character in comic books. Thokk is an alien warrior who was the protector of his planet. But he grew too addicted to battle and started looking for worthy opponents on different planets. Later on, in comics, Thokk meets Allen, the alien, who convinced him to join the Coalition of planets to fight against the domination of the Viltrumite Empire.
In his quest to find a worthy adversary Battle Beast went on to fight against the ruler of Viltumites Thragg, who also happens to be the most powerful Viltrumite. The battle between the two was truely legendry that went on for several weeks. Fans are expecting Invincible Season 2 to focus more on this great warrior. We are also hoping for a one-on-one faceoff between Omniman and Battle Beast.
Invincible Season 2: Release Date
Given Steven's words in the interview, we know that the production of the second season has not started yet. Therefore, fans should know that Invincible Season 2 may be a little later than they anticipated. Unfortunately, there isn't any confirmed release date for the second season, but we expect it to arrive sometime in late 2022.