Created by David Jenkins And Taika Watiti, HBO Max's periodic comedy-drama series Our Flag Means Death has just completed its first season on the streaming platform. The series serves the viewers with exotic and quirky humor based on themes like pirates and revenge. As a result, the show has garnered immense critical acclaim and fans' admiration for the first season. Now, these fans are eager to find out when the show will return with Our Flag Means Death Season 2.
What To Expect From Our Flags Means Death Season 2?
At the end of the first season, upon returning to his family, Stede finds out that there is no place for him there anymore. In fact, Mary even made an attempt on his life one time. As a result, Stede used his fake death to get away from the lives of his family. Meanwhile, after Izzy intimidates him, the old Blackbeard also comes back. Izzy is fed his own pinky toe by the legendary pirate, who tosses Lucius into the water. Blackbeard also abandons the majority of his crew on a small island, where Stede eventually discovers them.
But the most pressing question about Our Flag Means Death Season 2 is how faithful the show will be to the historical record and the fates of Stede Bonnet and Blackbeard. Meanwhile, the two leaders sailed together for a period. They split up in the summer of 1718 and died before the end of the year. The show assumes a degree of cooperation among Stede Bonnet and Blackbeard that is not backed up by facts. It's not out of the question that the rest of the series abandons historical accuracy in favor of providing Stede and Ed a happy ending.
When Is Our Flags Means Death Season 2 Coming?
The first season of HBO's comedy series Our Flags Means Death premiered on March 3, 2022, with the season finale concluding on March 24. It was only yesterday when the season finale aired. Therefore, there has not been any official announcement about its renewal for Our Flags Means Death Season 2. We know that the first season has left so much room in the story for further seasons.
On the other hand, the show has garnered widely positive reviews from critics, and the HBO network is known for renewing critically acclaimed content. Hence based on everything we know, we assume that Our Flags Means Death Season 2 will soon be renewed by HBO MAx. However, at this point, we can not say anything about when will the second season air.
Cast!
The star cast of Our Flag Means Death' features Rhys Darby playing Stede Bonnet, creator Taika Waititi in the role of Edward Blackbeard, and Samson Kayo as Oluwande. The show also stars Vico Ortiz as Bonifacia Jimenez, Kristian Nairn playing Wee John Feeney, Nathan Foad in the role of Lucius, and Con O'Neill appears as Izzy Hands. On the other hand, the cast includes David Fane as Fang, Ewen Bremner as Buttons, Joel Fry as Frenchie, Matthew Maher as Black Pete, Guz Khan as Ivan, and Claudia O'Doherty plays Mary Bonnet. If the series is recommissioned for Our Flags Means Death Season 2, most of the main cast members from season one will return in their roles.
Smartest Character On Our Flag Means Death!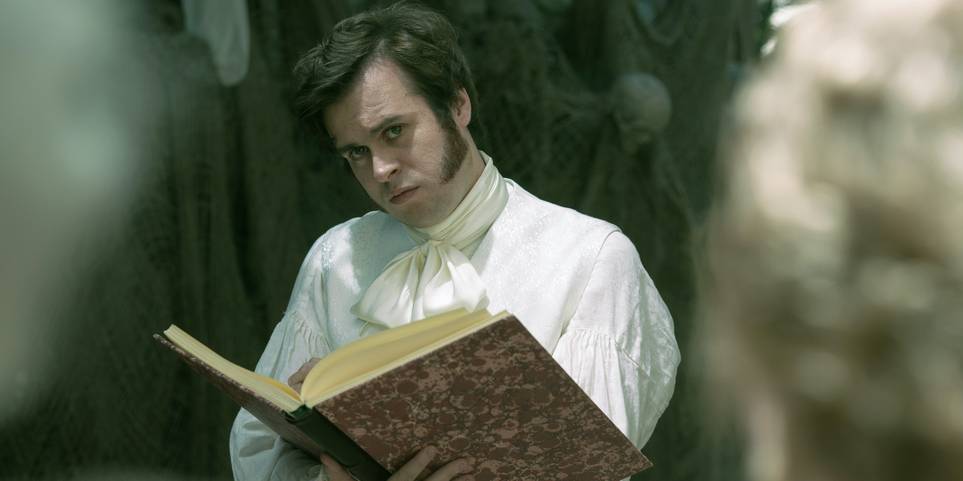 At first glance, Lucius appears to be Captain Bonnet's right-hand man, although he is well aware of the situation. He's willing to go to any length to get by and survive. Nathan Foad, a relatively new actor, portrays Lucius as someone who is constantly plotting and preparing. He'll jo in the rebellion or get covered in blood and wine if necessary.
Lucius has made it thus far in such a harsh world by relying on his wits at all times. Lucius is even willing to risk his life by murmuring in Blackbeard's ear during their treasure search to ensure that his captain is satisfied since he knows that if his master is happy, he will be kept happy.
Also Read What We Do In Shadows Season 4: Release Date Out? What's Next For Nadja And Guillermo?