It seems like things are about to get tough between Ha-Ri and Tae-Moo after Kang finds out about them in Business Proposal Ep 11. Kang and Ha-Ri will rush into the hospital after finding out about Tae-Moo's accident. Kang will give Ha-Ri a warning to stay away from his grandson. Moreover, Young-Seo's father will meet with Seong-Hoon. So, keep reading ahead to know all the essential details about episode 11.
Business Proposal Ep 11 Precap: What Will Happen?
Kang and Tae-Moo will rush to the hospital to find out about Tae-Moo's condition. He met with an accident when he tried to turn his car around. Moreover, everyone will find out that Ha-Ri has been dating the company's president, Tae-Moo. Kang will give her an ultimatum to stay out of Tae-Moo's life.
Meanwhile, Young-Seo's father will find out that his daughter has been seeing Seong-Hoon. He suggests Young-Seo set up a dinner with Seong-Hoon in episode 11.
A Quick Recap!
Chairman Kang confronted Tae-Moo after seeing him alone with Ha-Ri outside the restaurant in the previous episode. Soon after, Ha-Ri's co-workers showed up to get Ms. Kim's phone back. They explained to the chairman that Tae-Moo had taken them out for a team dinner. Kang knew that Tae-Moo was seeing someone and asked his grandson to meet the girl. Tae-Mo promised to introduce er to Kang. Young-Seo told Ha-Ri that she wanted to break up with Seong-Hoon. The girls saw Tae-Moo and Seong-Hoon driving away. So they got into a taxi and followed the boys.
Meanwhile, in Business Proposal Ep 10, Tae-Moo and Seong-Hoon stopped at an orphanage. Seong-Hoon's mother introduced herself to Young-Seo. Ha-Ri and Young discovered that Seong-Hoon was five when he came to the orphanage. Tae-Moo's parents supported the orphanage when they were alive. Tae-Moo revealed to Ha-Ri that Seong-Hoon came to live with him during middle school. Young-Seo and Seong-Hoon reconciled.
The group hung out at Ha-Ri's house as her parents were not home. Tae-Moo spilled soda on his shirt. So, Ha-Ri took her to another room so he could change. However, Ha-Ri's parents returned home early, and she had to hide Tae-Moo. Hari's parents sat and talked to Young-Seo and Seong-Hoon while she tried to sneak Tae-Moo out of the house.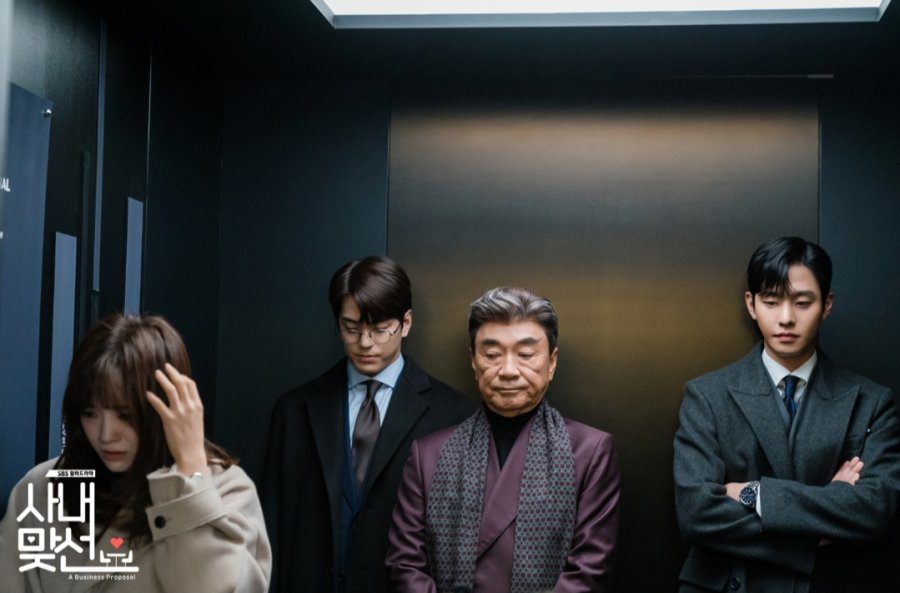 Unfortunately, Ha-Ri's brother Ha-Min saw them. Ha-Ri explained that Tae-Moo was GoFood's President and her boyfriend. Young-Seo and Se ong-Hoon work out together in the morning. Someone clicked their pictures and sent them to Young-Seo's father. Yoo-Ri invited Ha-Ri for drinks and asked her to stay out of Min-Woo's life. Unfortunately, Min-woo walked in when Yu-Ri mentioned cheating on him in the past. Ha-Ri decided to leave and avoid the drama between Min-woo and Yu-Ri.
Further, Ha-Ri invited Tae-Moo for dinner as it began raining heavily. Ha-Ri overheard that Tae-Moo's parents died in a car accident on a rainy day. So, Ha-Ri tried to avoid the rains during their date. Ha-Ri secretly met with Chairman Kang after their date. He saw their pictures and knew Ha-Ri was Geum-Hui. Seong-Hoon informed Tae-Moo that Kang had met with Ha-Ri. He took a sharp turn, and a motorcycle came in his path. Kang told Ha-Ri to stay away from Tae-Moo when Seong came in and informed them about Tae-Moo in Business Proposal Ep 10.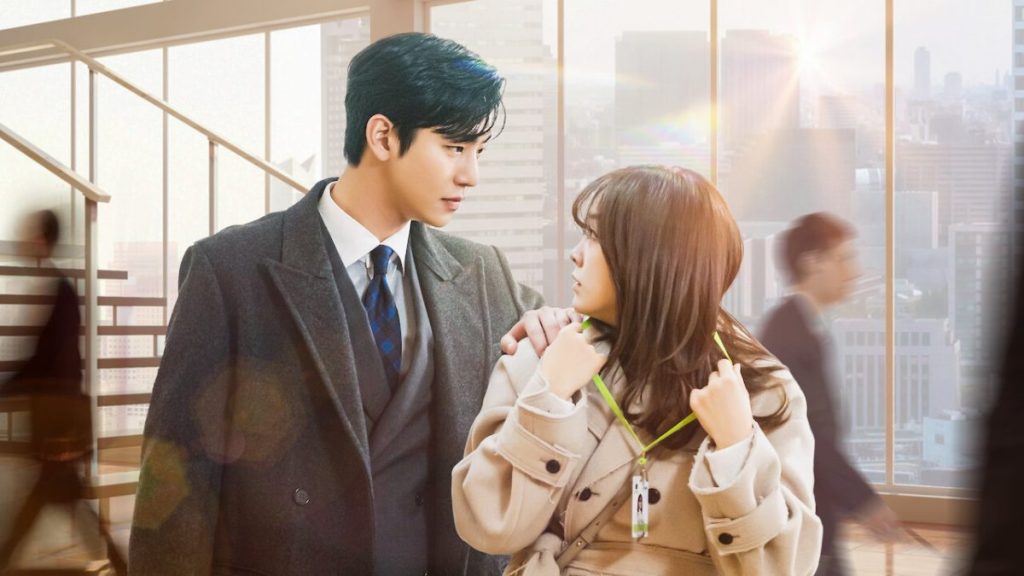 Business Proposal Ep 11: Airing Date
SBS TV will broadcast Business Proposal Ep 11 on April 4, 2022. The network broadcasts two new episodes weekly on Mondays and Tuesdays at 10:00 p.m. KST.
Where To Stream Ep 11 Online?
International viewers can stream the latest episode on Dramacool and Netflix. So, don't forget to watch the eleventh episode and keep returning for more thrilling episode previews only on TechRadar247.com.