It looks like Picard and Guinan will find themselves in a jam while the Europa mission launch heads closer in Star Trek Picard Season 2 Episode 8. They will try their best to escape the FBI agent and stop the launch from proceeding. Meanwhile, Raffi and Seven will be forced to confront Agnes, who is rapidly turning into the Borg Queen. So, continue reading to know all the updates about the eighth episode.
Star Trek Picard Season 2 Episode 8 Preview: What Will Happen?
The eighth episode of Star Trek Picard Season 2 is titled "Mercy." Picard and Guinan will race against time to rescue themselves from the FBI agent's custody. They are running out of time as the launch of the Europa mission is just moments away. Moreover, Seven and Raffi will be forced to face Agnes, who is slowly turning into the Borg Queen. They will try their best to stop the Queen's progress and bring Agnes back in Star Trek Picard Season 2 Episode 8.
A Quick Recap!
In the previous episode, Picard relived a part of his childhood memory inside his mind. His abusive father, Maurice, chased a young Picard and his mother, Yvette, around the house. Picard was in a coma, and Tallinn tried to help him wake up from a memory that his mind was stuck on. Moreover, Tallinn assisted Picard in realizing that his mother was actually struggling with mental illness. Maurice was not abusive, and he was just trying t protect Yvette and Picard.
Further, in Star Trek Picard Season 2 Episode 7, Picard woke up from his coma, and Tallinn confessed that she was actually a Romulan. She could possibly have been Laris' ancestor. Picard had a theory that Q may have a personal stake in his trial. Meanwhile, Picard asked Guinan to summon Q with the help of the El-Aurian ritual. Unfortunately, the ritual failed just as an FBI agent came to the bar. He arrested the crew on the basis of a surveillance tape in which Picard was seen using his Transporter.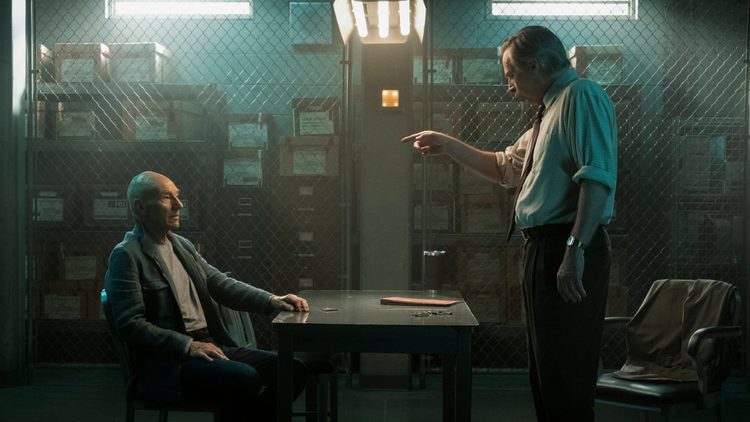 Elsewhere, Rios secretly sneaked Teresa and her son onto La Sirena. He also confessed to Teresa that he was a time traveler. Moreover, Raffi and Seven found out that the ship's computers had been sabotaged by Borg's encryption codes. So, the duo began to track Agnes. They ended up at a bar where Agnes smashed a window and realized that the Queen was trying to generate more endorphins in Agnes' body. If the Queen succeded, she would have enough power to assimilate more people, and Agnes would turn into the new Borg Queen in Star Trek Picard Season 2 Episode 7.
Star Trek Picard Season 2 Episode 8: Airing Date
Paramount+ will release Star Trek Picard Season 2 Episode 8 on April 21, 2022. The streaming network drops a new episode weekly on Thursdays at 3:00 a.m. ET. Moreover, the current season will feature a total of ten episodes, available only on Paramount+. So, don't miss out on the eighth episode and keep returning for more thrilling episode previews only on TechRadar247.com.