Hulu's murder mystery comedy series starring Selena Gomez returned for its second season on June 28, 2022. Much like the first season, the second season also revolved around a murder in the building. In the entire season, we see investigators trying to find out who was Bunny's killer. However, as the second season has come to a conclusion, let's discuss what happened at the end of Only Murders In The Building Season 2.
Developed by John Hoffman and Steve Martin, Hulu's Only Murders In The Building is a unique comedy-drama series that combines the element of murder mystery and true crime with an edgy sense of humor.
What Happened At The End of Only Murder In The Building Season 2?
In the second season, Bunny Folger's murder is solved. On the other hand, Mabel, Charles, and Oliver discover themselves at the center of a different mystery. This time, the podcasting group is being accused of killing Bunny Folger. They will not only have another successful season of their self-titled podcast, thanks to the board president of The Arconia. However, it will also forgive them of any wrongdoing. Mabel is the subject of the police's inquiry because she was discovered knelt over Bunny's body. But because of their connections to Mabel, Charles and Oliver are also drawn into the murder.
Although there is a huge list of probable suspects, many were eliminated as the investigation narrowed its focus. It became clear right away that Amy Schumer and Howard, as well as other Arconian residents like Nina Lin, the new board president, were not accountable for the killing. As the evidence against her increased, Mabel's paranoia deepened. She also teamed up with Theo Dimas to look for the culprit.
The unusual team learns that Officer Kreps is somehow connected to the murder in the meanwhile. Up until they achieve a huge breakthrough, all hope looks lost. Podcaster Cinda Canning is put under suspicion when Becky Butler, the subject of "All Is Not OK In Oklahoma," presumed deceased, is revealed to be her assistant Poppy. It appears that Tina Fey may have planned Bunny's murder. However, the Only Murders in the Building season 2 finale introduces a new surprise by identifying the real perpetrator and posing a fresh riddle.
Who Killed Bunny?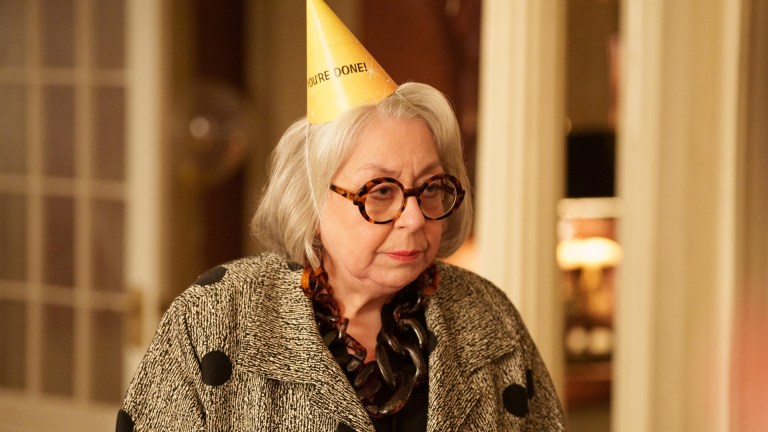 Charles, Mabel, and Oliver host a killer reveal party to find Bunny's real killer. They simultaneously give the impression that they believe Poppy and are working to expose Cinda. After the Bunny inquiry, Cinda offers Mabel a podcast, which is when it eventually comes to light. Poppy attacks Cinda in a rage. Additionally, when she starts sneezing due to an allergy to Mrs. Gambolini. Poppy is revealed to be Bunny's actual killer. Poppy hoped to catch Cinda's eye and work with her to create her acclaimed podcast. She believed she could accomplish this with the aid of Detective Kreps by creating a narrative from scratch.
Also Read Hotties Season 2: When Will The Dating Series Return? Who Will Feature This Time