A brand-new trailer for Young Sheldon Season 6 Episode 4 hints about the return of a fan-favorite character. It's been a while since fans have seen him, and his return might bring back the old memories. Apart from this, Mandy has now become an essential part of the show, which will help pave the path for its prequel, The Big Bang Theory. Now that both Mandy and Georgie have reunited, she will have full access to all the Coppers' shenanigans. But someone won't like Mandy's involvement in their life. Keep reading to know who this person is.
Young Sheldon Season 6 Episode 4: What Will Happen Next?
In a new sneak peek of the upcoming episode "Blonde Ambition And The Concept Of Zero," Billy is back. But this time, he returns to ask for Sheldon's favor in a study session. Well, both of them aren't in the same school, yet George will manipulate Sheldon into tutor Billy. It could be possible that Brenda asked for Cooper's help. Meanwhile, things will change between Mary and her husband. However, fans will see Mary's more fun personality in the upcoming episode.
So if George is still seeing Brenda, a cheating scandal could be on the horizon. Now that Mandy is staying with Coopers so she can involve in their family matters. It could lead to her budding bond with Missy, and she will learn how much Missy is ignorant in her family. So Mandy could become her guardian and help her deal with her problems in school. But Mary will be jealous of the fact that Meemaw and Missy are so close to Mandy, and it will affect their relationship.
A Quick Recap!
In the previous episode, Mary and Meemaw were engaged in a serious conversation. Meemaw asked Mary whether she was looking forward to changing the churches and converting to Catholicism, to which she responded she didn't know. So Meemaw gave Mary an erotic fictional book which Mary refused to read at first but later started reading even in the washroom. Meanwhile, Professor John challenged Sheldon about teaching ethics, which confused Sheldon as he relied on logic only.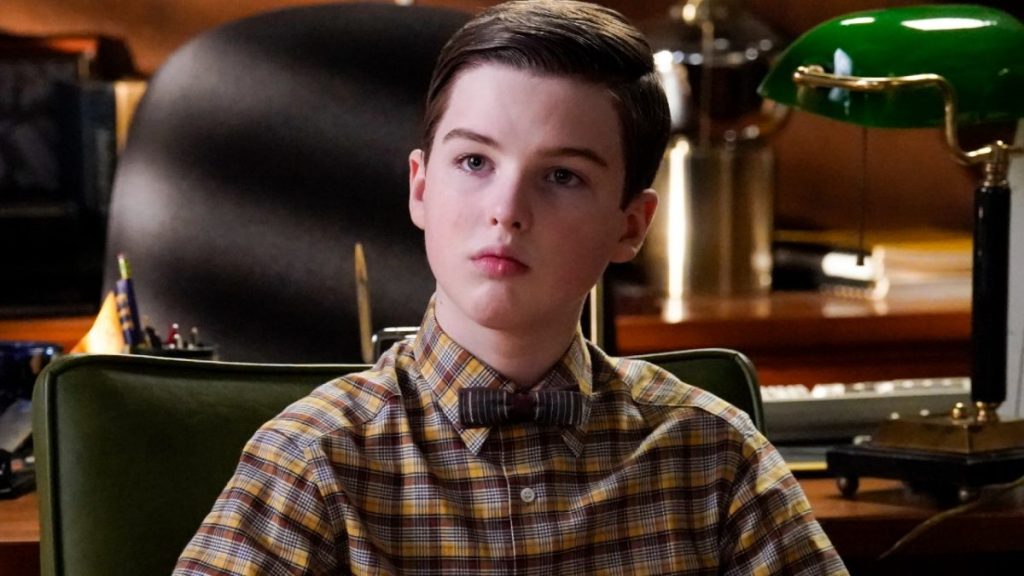 Elsewhere, George Jr bought groceries for Mandy which she refused to take but eventually did. During this time, George Jr learned that Mandy was running out of money and could not pay her electricity bill, so her power was cut off. Meanwhile, Mary believed that she could write a better erotic novel than the one she had read just now. So she gave herself a chance. Sheldon later entered John's office and informed Professor John that he was ready for the assignment.
Young Sheldon Season 6 Episode 4: Air Date
So far, fans have seen tension between Mandy and Georgie. However, things will finally settle down between the couple. But someone's relationship is about to break, which we will see in Young Sheldon Season 6 Episode 4, which will air on Thursday, October 20, 2022, at 8 pm ET only on CBS. Stay tuned. TechRadar247 will keep you updated.