Only a few days are left when fans will finally see the fourth season of Atypical on the screens. It looks like Atypical Season 4 will help Sam to navigate his life even in a chaotic situation while seeking his actual goals. Now with an emotional goodbye, the series seems to wrap the journey of a young boy suffering from autism syndrome. He will begin his quest to seek independence, romance, and step into the college student lifestyle. Now let's see, can he handle that much stress in the following run?
Atypical Season 4: Last Chapter Of The Series
Back in February 2020, Netflix renewed Atypical for the fourth and final run. It came out as a bit surprising for fans, but it seems an excellent opportunity to wrap up the story arc for the creators. Alongside this news, the streamer released a short clip hinting at the end of this journey.
Meanwhile, Robia Rashid stated that although she's upset as the series edging closer to its end, she's grateful to receive so much love from the fans. But, Netflix's decision has nothing to do with the pandemic, as the streamer announced the news before the global crisis hit the world.
Atypical Season 4: Trailer Teased What To Expect
The last season ended w ith some surprising moments as Doug and Elsa rekindled while Casey and Izzie shared their first public kiss. Meanwhile, Sam patched up with his best friend Zahid and decided to shift to his place. As Sam took another step toward his freedom, his mother, Elsa, couldn't hide how proud she is at that particular moment. At the same time, Elsa told him that at first, she decided to call him three times a day but then ended up calling him every night.
But living alone couldn't be that easy for him, especially when he's still failing in the ethics classes. Further, it seems Sam and Paige would have a hard time working on their relationship. Meanwhile, Casey accepted Coach Crowley's offer to join UCLA. However, now the couple must prepare for a long-distance relationship. At the same time, Sam is still working on deciding his goal.
Atypical Season 4: Who Will Return?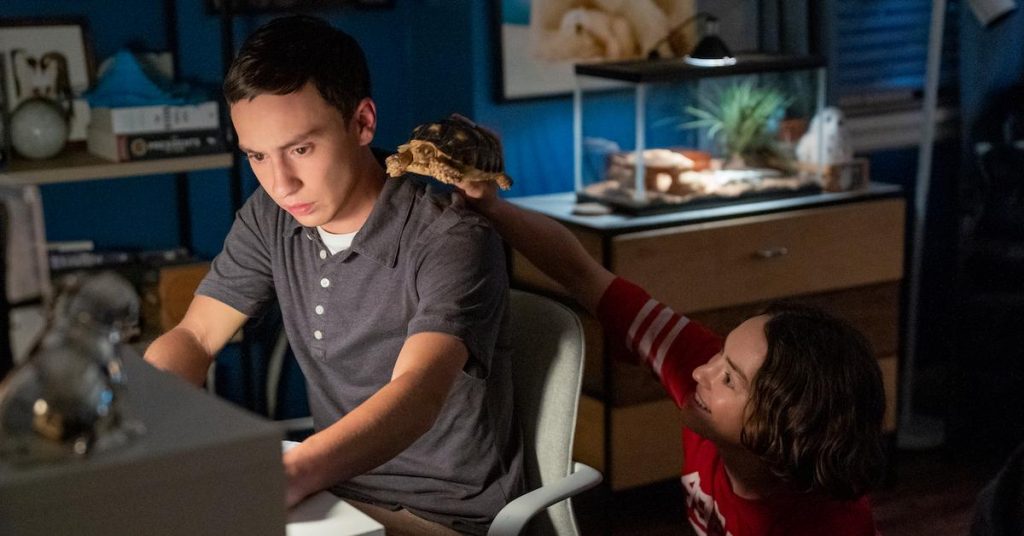 Of course, Keir Gilchrist will once again return as Sam Gardner, who is dealing with the autism spectrum. Joining him will be Jennifer Jason as Sam's overprotective mother, Elsa. Michael Rapaport as his dad Doug will join Brigette Lundy-Paine as his sister Casey. Besides, Nik Dodani as Sam's best friend Zahid Raja and Jenna Boyd as Sam's girlfriend Paige Hardaway will return. Fivel Stewart will also return as Casey's girlfriend, Izzie.
Amy Okuda as Julia Sasaki will return with Graham Rogers as Casey's ex-boyfriend Evan Chapin. Further, Tal Anderson as Sid with Domonique Brown as Jasper will also join them. Naomi Rubin as Noelle, Sara Gilbert as Professor Judd, and Kimia Behpoornia as Abby will join them as well. There are chances that Eric McCormack might also return as Professor Shinerock. Even we can expect to see some new faces in the final run.
Atypical Season 4: Release Date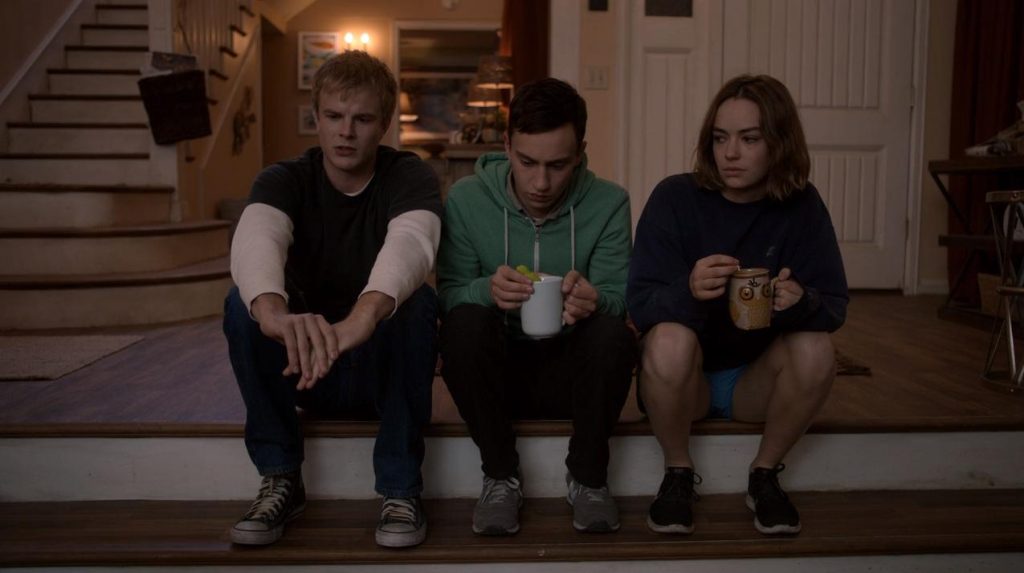 Recently, Netflix disclosed that Atypical Season 4 will return on July 9 at 12 am PST/ 3 am EST only on Netflix. It will follow ten half-hour episodes which will drop at the same time all together. You can either stream the entire season by subscribing to the premium plan costs $18 per month, or $9 per month's basic US plan. Further, you can also watch it by signing up for Netflix's free trial. So, stay tuned.